Clare Balding marries partner of 14 years
posted on 5 April 2015 | posted in News Articles | ( 0 ) Comments

---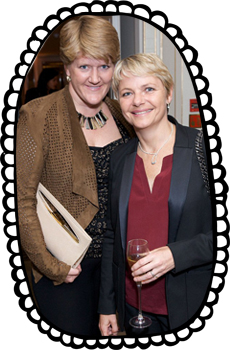 Television presenter Clare Balding has married her partner of 14 years.
The 44-year-old said she and Alice Arnold returned to the register office where their civil partnership ceremony was held in 2006. This time they did not have a ceremony at Chiswick House, West London, nor did they invite any guests.
Clare said 'They just backdate it to when you did your civil partnership, so officially now we have been married since 2006. We didn't have a big party at all actually, nobody came apart from us.' She has always made clear her intentions to marry once gay marriage became legal in the UK.
'The next thing is to be able to say "married" and have people, businesses, ask what your husband or wife does without assuming you are straight or gay.
That one word "married" is crucial because it defines our relationship. The way we see ourselves and the way we wish others to see us.'
Hurrah!!! You've done it Clare & Alice ** goes looking for the confetti **
You can follow other blog entries via the RSS feed. You can also leave your own response. Site administrator reserves the right to reject any replies that are deemed inappropriate.

Comments ( 0 ) - Add Your Comment
---