HOME >> Willie Novelties
willie tuxedo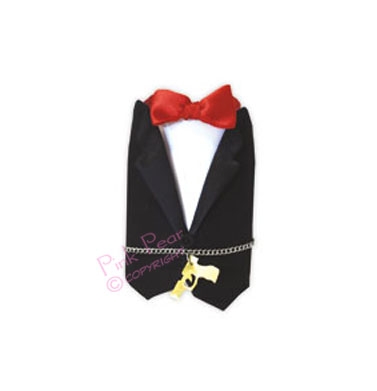 It's what the best dressed willies in town are wearing!

This cheeky 007 willy wear is a real licence to thrill!!
Fantasy dress up for your manhood with this spy outfit of tuxedo dinner jacker, red bow tie, chain and Walther PPK gun!

Your willie will be dressed to impress with his own miniature sexy outfit!