HOME >> Willie Novelties
willie statue award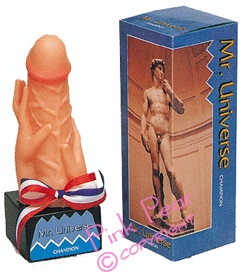 Fun award to dish out at any gay party or stag do.

Mr Universe statue - a stately penis in the grasp of an adoring pair of hands. Stands on a plinth with 'Mr Universe Champion" and is completed with a patriotic red white and blue bow!

This trophy is sure to bring a smile to the face of the winner!

Stands a proud 9" tall.