HOME >> Willie Novelties
succulent peppermint peckers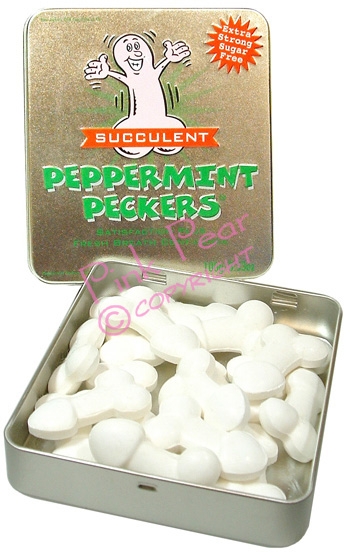 Extra strong (and extra naughty!) mints in the shape of a pecker!
These little penis peppermints come smartly packaged in an attractive tin.
Suck these willy shaped mint sweets for hours without worrying about the calories as they're sugar free - by our reckoning that makes them very good for you!
(100g / 3.53oz tin)