HOME >> Romantic Gay Gifts >> Pillowcases
sexiest boyfriend pillowcase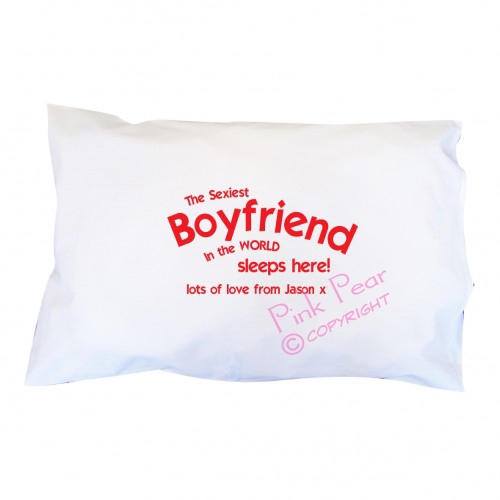 This fabulous polycotton pillowcase is the perfect gift for any sexy boyfriend!
Make the pillowcase unique by personalising it with any message up to 30 characters. The wording 'The Sexiest Boyfriend in the World Sleeps Here" is standard text.
Fill in personalisation details in the box below or, if easier for you, send details in a separate email.
NOTE: please double check your personalisation as how it appears here will be exactly how it appears on the product, including spacing and punctuation. Please do not include accents and special symbols as some of our processes will not allow this.
Measures:
25x14cm