HOME >> Naughty Novelties
sex & drugs & rock 'n' roll party tape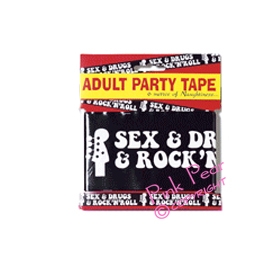 Enter if you dare!

Perfect for sectioning off your gay stag or lesbian hen party area in bars / restaurants. Great decoration idea which will fill loads of space or use as edging on tables.

Cheeky banner with 'sex & drugs & rock 'n" roll" message.

6 metres of black and white monochrome banner in each pack! Perfect finishing touch for your party or event!