HOME >> Gay Stag Night Items
rhinestone crystal iron on t shirt design - it's all about me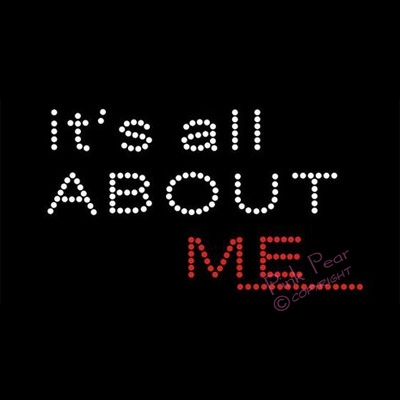 Our crystal transfers are really easy to use and because they're made using top grade crystals, they give a fabulously good quality result.
Simply apply to your plain t shirt or top to instantly transform it into a personal statement!
Each item is hand crafted from quality hotfix diamantes and comes ready to apply.
Really easy to use - simply peel off the backing, place on top of your t shirt, cover with a cloth and iron on in place.
To avoid moving the crystals, just press the iron flat onto the cloth. Lift and press across each section as necessary to heat the entire design evenly - do not slide the iron.
Allow approximately 10 seconds per press.
Allow the cloth to cool to the touch then slowly peel off transfer film.
To wash, turn your garment inside out and wash on a gentle cycle or dry clean.
Measures approx 11x6.5cm.