HOME >> Pride Merchandise
rainbow stove pipe top hat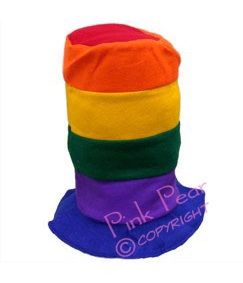 Nothing says "I'm here for the party" like this felt stove pipe hat. Just place it on your head and let the fun begin.

Everyone knows the Cat in the Hat was quite a party animal, and why do you suppose that is? Could it possibly be his cool stove pipe hat? We do believe so!

Buy one today and see for yourself!

Hats measure 31cm tall.