HOME >> Pride Party Decorations
pride party toilet signs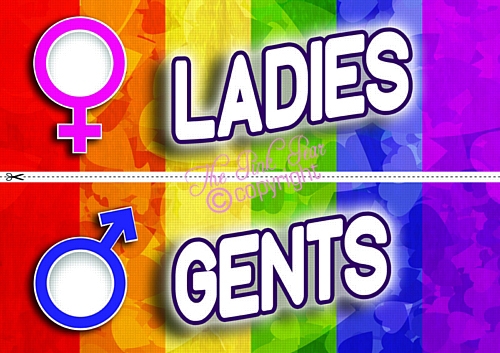 Rainbow Pride Party loo sign for ladies and gents.
What a fab idea for your party venue! You will get one of each sign, simply cut along the guide line in the middle and hang them up!
Perfect for decorating venues, pubs and clubs for stag or hen nights and parties!
Each sign measures approx 21x15cm.