HOME >> Gay Stag Night Items
inflatable ideal husband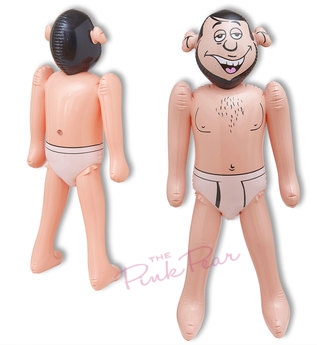 A superbly humorous take on the old 'rubber doll" tradition!
Bring him along on your stag do, he doesn't need to be fed, he won't get drunk, won't snore later on - he really is the ideal husband!!
And pretty cute looking too, we think.
This rubbery creation measures 90cm tall.