HOME >> Lesbian Hen Night Items
hen night memory book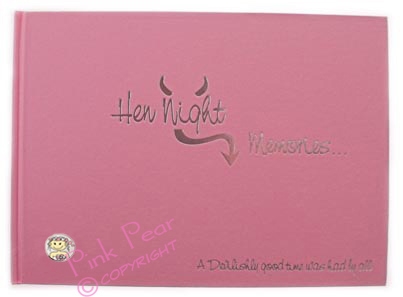 Pink A5 (210x148mm) perfect for recording all of your hen memories, goodwill messages and photos.



A great way to look back and remember your night and best wishes from all your friends!

Contains 60 pages. Printed in silver foil with the wording 'a devilishly good time was had by all'.