HOME >> Lesbian Hen Night Items
hen night 'advice for the bride to be' autograph t-shirt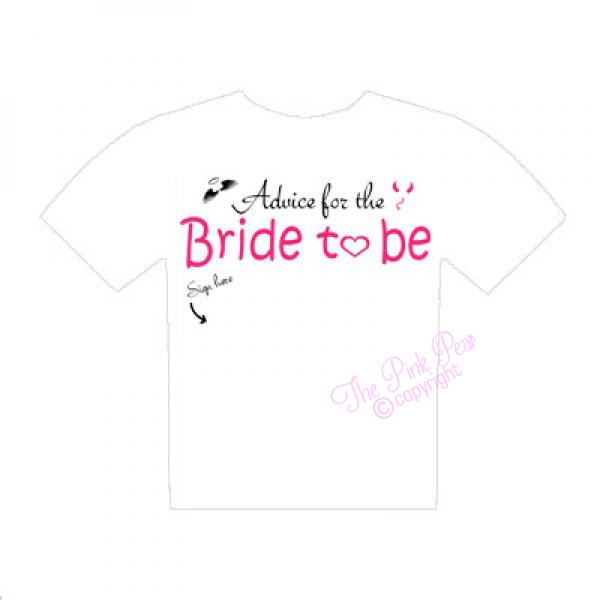 The hen will really stand out in this t-shirt!

Get everyone at your special night to sign your t-shirt as a great keepsake!

Or if you are extremely organised, you can pass round friends and family before the event as a nice surprise gift on the evening!

Permanent marker is included.

Available in sizes small, medium and large, please make your selection form the dropdown menu.