HOME >> Naughty Novelties
fifty shades of brown loo roll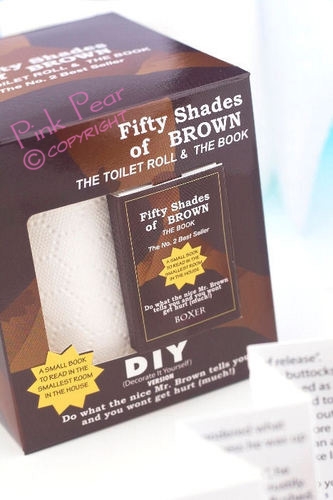 50 shades of brown novelty toilet roll.
New and innovative take on the Book phenomenon of a similar name.
This version contains a toilet roll, for DIY (Decorate It Yourself) and the 50 Shades of Brown (little booklet).
Extract From the Book:
Mr. Crispian Brown, although a few sheets to the wind, was occupied. He was on a roll.
She looked at him with a vacant expression and wondered what business he was up to.
"Take a seat", he mentioned, crustily.
Cackastasia flushed. Her moist flesh quivering as, in a sudden thrust, he tied her to the stool with the chain.....
And it does get worse!!! But we're sure guests will have a good chuckle!!
Box measures: 12cm x 12cm x 12cm.