Congratulations on the YES vote Ireland! Free bracelet with every order!
posted on 25 May 2015 | posted in News Articles | ( 0 ) Comments

---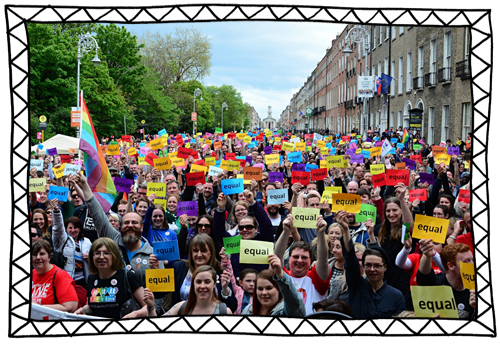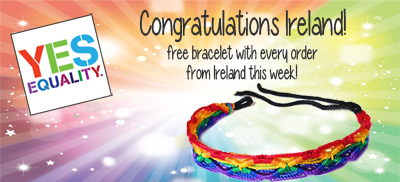 Ireland is still celebrating!!
After the result was announced on Saturday, thousands of celebrants flooded into the Irish capital's pubs and clubs. At the George, Ireland's oldest gay pub, drag queens danced and lip-synced to Queen and the founding father of Ireland's gay rights campaign, Sen. David Norris, basked in the greatest accomplishment of the movement's 40-year history.
"The people in this small island off the western coast of Europe have said to the rest of the world: This is what it is to be decent, to be civilised, and to be tolerant! And let the rest of the world catch up!" Norris, 70, shouted with jubilant zeal to the hundreds packing the disco ball-lit hall.
Let the partying continue!! And all this week we'll be celebrating with you and popping these lovely friendship bracelets in FREE with every order!
You can follow other blog entries via the RSS feed. You can also leave your own response. Site administrator reserves the right to reject any replies that are deemed inappropriate.

Comments ( 0 ) - Add Your Comment
---