Woman proposes to girlfriend moments after Ireland legalise gay marriage.
posted on 23 May 2015 | posted in News Articles | ( 0 ) Comments

---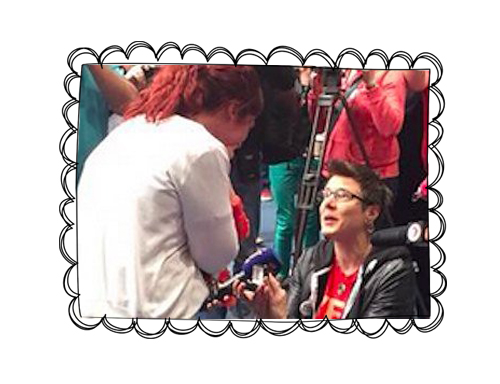 THIS is what they mean when they say a picture speaks a thousand words. What a sweet, perfect moment.
You can follow other blog entries via the RSS feed. You can also leave your own response. Site administrator reserves the right to reject any replies that are deemed inappropriate.

Comments ( 0 ) - Add Your Comment
---