Paddy McGuinness wants a gay version of Take Me Out
posted on 20 February 2015 | posted in News Articles | ( 0 ) Comments

---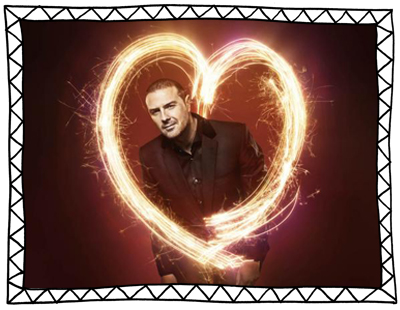 TV presenter Paddy McGuinness has revealed he wants to make a gay version of 'Take Me Out', having already made specials starring celebrities and OAPs.
Paddy McGuinness wants to make a gay version of 'Take Me Out'.
The 41-year-old TV presenter has fronted the popular ITV dating show for five years and having already made celebrity and OAP-themed specials, Paddy now wants to make a programme dedicated to same-sex couples.
He explained: "I have asked about a gay version. We have done an OAP special and a celebrity special.
"I have also asked about a reality TV special. It is in the mix. It is up to the powers that be."
Paddy is proud the show has spawned a number of successful relationships and even revealed he'd been brought to tears by one particular story.
Speaking on 'The Jonathan Ross Show', which airs tomorrow night (21.02.15): "We have had two weddings, we have four engagements and two children born from the show.
"We have only been on five years. I love doing it. It is 80 per cent ad-libbed.
"We had one guy on recently and one girl was his ex. It was awkward. He was Nick and his ex was called Looci.
"He did not say anything until round two. He was so terrified, he froze.
"He picked his ex for the date. We had to edit a lot out as people were crying. I even shed a tear - and I am from Bolton."
You can follow other blog entries via the RSS feed. You can also leave your own response. Site administrator reserves the right to reject any replies that are deemed inappropriate.

Comments ( 0 ) - Add Your Comment
---