Gareth Thomas says revealing he was gay was 'scariest moment' of his life
posted on 18 February 2015 | posted in News Articles | ( 0 ) Comments

---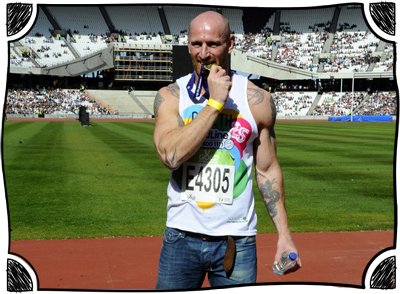 Gareth Thomas has said that coming out was "probably the scariest moment in my life".
The 40-year-old former international rugby player spoke about the moment that he revealed he was gay to his coach in 2006.
Thomas said: "We just sat down, we had a couple of cans and basically I told him why Gemma [Gareth's wife] had left me and what I was going through.
"I told him my attempted suicide and basically how my life was falling apart."
It was another three years before he publicly announced that he was gay.
The former Dancing on Ice and Celebrity Big Brother star said it was "probably the scariest moment in my life".
"People may define a rugby player's life as being scary standing in front of a haka, but to me the haka was like doing ring a ring a roses compared to what I was feeling that weekend," he added.
Thomas was the first - and is still the only - international rugby player to state that he is gay.
He is now dating events manager Ian Baum, who said that when his celebrity boyfriend gets home he puts his onesie on, farts and picks his nose.
National Theatre Wales has teamed up with theatre company Out of Joint for Crouch, Touch, Pause, Engage, a stage play based on Thomas's life.
The play opens at Cardiff's Sherman Theatre tomorrow (February 19).
You can follow other blog entries via the RSS feed. You can also leave your own response. Site administrator reserves the right to reject any replies that are deemed inappropriate.

Comments ( 0 ) - Add Your Comment
---