HOME >> Lesbian Hen Night Items
angel & naughty devil hen night balloons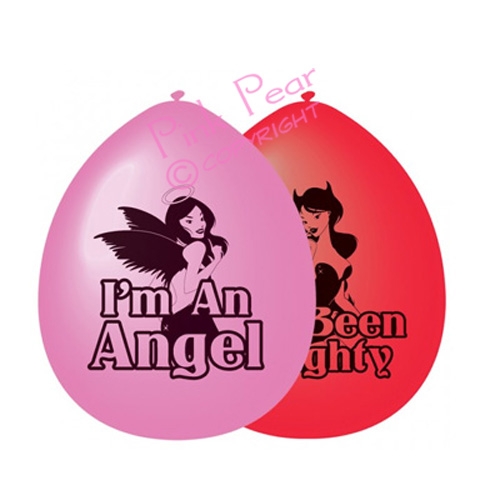 The perfect decoration for your hen party!
Pack 0f 10 balloons - 5 red devils with the wording 'I've been naughty' and 5 pink angels with the wording 'I'm an angel'.
Which one will you be?!
A great way to decorate a large area and fill up space with these gorgeous balloons.